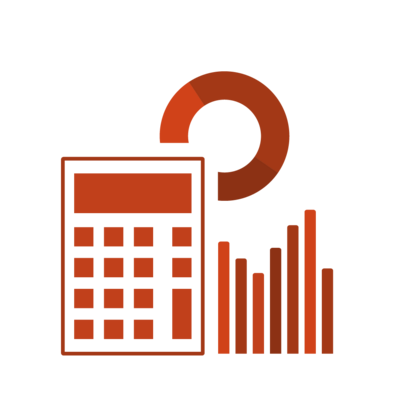 Vorlesung
Investition und Finanzierung
Lecturer:

Contact:

Term:

Winter Semester 2021/2022

Cycle:

Wintersemester

Time:

Freitags 10:15 - 11:45

Room:

R14 R00 A04 (Audimax) oder Vorlesungsaufzeichnungen aus dem WS 20/21(Moodle)

Start:

15.10.2021

End:

04.02.2022

Language:

German

Moodle:

LSF:

Participants:

Linked Lectures:
Learning Targets:
Die Studierenden
beherrschen grundlegende Kenntnisse der Investitions- und Finanzierungsrechnung,
kennen Techniken und Formalismen der Finanzwirtschaft, die sich in der praktischen Anwendung bewährt haben,
verfügen über die Kompetenz, formale Modelle zu entwickeln, in korrekter Notation zu spezifizieren und zugehörige Daten zu gewinnen,
können die vermittelten Modellierungstechniken auf praktische Probleme übertragen und zugehörige Lösungsverfahren anwenden,
sind in der Lage, Investitions- und Finanzierungsfragen sowohl auf wissenschaftlicher als auch auf praktischer Ebene zu betrachten und zu bewerten,
erwerben auf Basis der Grundkenntnisse und erweitert durch das Literaturstudium die Fähigkeit, selbständig Lösungen unter Rückgriff auf bekannte oder alternative Modelle zu finden,
diskutieren die Vorlesungsinhalte anhand ausgewählter Fallbeispiele, um sowohl theoretische Kenntnisse als auch anwendungsbezogene Fertigkeiten zu festigen,
verfügen über fachliche Urteils- und Handlungskompetenzen als wissenschaftliche Grundlage professionellen Handelns im Beruf.
Outline:
Opportunitätskosten, Rechtsformen, Unternehmensziele (BMA 1)
Grundlagen der Investitionsrechnung, Kapitalwertmethode (BMA 2)
Erweiterungen der Kapitalwertmethode (BMA 2, 3, 6)
Alternativen zur Kapitalwertmethode (BMA 5)
Projektanalyse (BMA 10)
Einführung in Finanzierung, Aktien, und Anleihen (BMA 3, 4)
Einführung in Rendite und Risiko (BMA 7)
Portfoliotheorie (BMA 7, 8)
Capital Asset Pricing Model (BMA 8, 9)
Kapitalstruktur (BMA 9, 17)
Markteffizienz und Behavioral Finance (BMA 13)
Literature:
Brealey/Myers/Allen: Principles of Corporate Finance (BMA).
Weitere Literatur wird in der Veranstaltung bekannt gegeben.
Methods of Assessment:
Zum Modul erfolgt eine modulbezogene Prüfung in der Gestalt einer Klausur (in der Regel 60-90 Minuten)
Formalities:
Kenntnisse der grundlegenden Methodiken der Mathematik für Wirtschaftswissenschaften und des Rechnungswesens.
Zugang zum Moodlekurs erhalten Sie über das Passwort in den Materialen hier unten nach einem Login. Die Einschreibung im Moodlekurs ist nur innerhalb des jeweiligen Semesters möglich (01.09.2021 - 31.03.2022).
Material:
The course material is only available to a restricted user group. You are either not logged in or not in the usergroup.