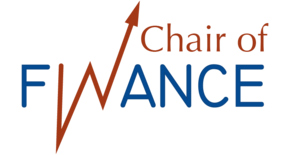 Welcome to the website of the Chair of Finance at the University of Duisburg-Essen. 
We deal with empirical capital market research, behavioral finance, experimental finance and asset management. 
Within a "Bottom-up" approach we try to draw a detailed and realistic picture of the behaviour of participants in capital markets aiming to derive implications from their behaviour. On the other hand, our "Top-down" approach aims to explain patterns in market parameters that are difficult to reconcile with standard models. In this respect, we examine both the micro level and the macro level.
If you have any questions, please do not hesitate to contact us under the menu item "Team".
Contact our Team