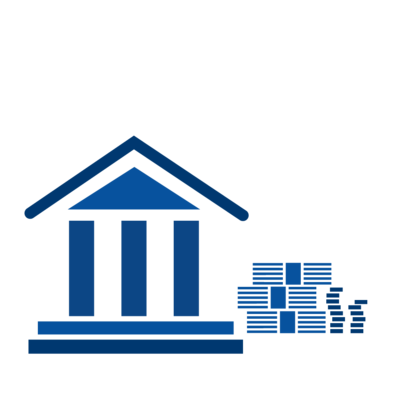 Vorlesung
Corporate Finance
Lecturer:

Contact:

Term:

Winter Semester 2021/2022

Cycle:

Wintersemester

Time:

mittwochs, 14:15 - 15:45 Uhr

Room:

T03 R02 D39

Start:

13.10.2021

End:

02.02.2022

Language:

English

Moodle:

LSF:

Participants:

Linked Lectures:
Description:
Structured presentation of the theory and practice of how corporations make financial decisions
Learning Targets:
Students
get familiar with modern concepts and methods of analyzing optimal financial decision making in corporations,
can evaluate the empirical validity of leading models and apply them to solve real-world problems in corporate financial decision making,
are able to understand and explain discrepancies between the theory and the practice of corporate finance,
can evaluate scientific studies accurately, understand the methodology used in leading papers of the field, can interpret estimation results correctly and analyze them critically,
can communicate and debate topics of the lecture in a structured and professional way.
Outline:
Statement Analysis
Investments Capital Budgeting, and DCF Valuation
Valuation of Bonds and Stocks
Risk and Return
Capital Market Equilibrium and Cost of Capital
Project Analysis and Real Options
Capital Structure and Payout Policy
Behavioral Corporate Finance
Literature:
Brealey/ Myers / Allen: "Principles of Corporate Finance", McGraw-Hill, New York.
Ross/Westerfield/Jaffe: "Corporate Finance", McGraw-Hill, New York.
Berk/DeMarzo: "Corporate Finance", Pearson Prentice Hall, Boston.
Methods of Assessment:
The module-related examination is performed by a written test (usually 60-90 minutes).
Formalities:
Students are assumed to have undergraduate level knowledge of finance and economics. Some basic knowledge of statistics/econometrics is helpful to understand empirical research conducted in the research papers. A sufficient level of spoken and written English language skills is necessary.
You can access the Moodle course via the password in the materials below after a login. Enrollment in the Moodle course is only possible within the respective semester (01.09.2021 - 31.03.2022).
Material:
The course material is only available to a restricted user group. You are either not logged in or not in the usergroup.